Meetings & Events
Services always ready for you
At Quinta Dorada Hotel & Suites, it's our goal to make your meetings productive and your events memorable. With this in mind, we offer 336 square meters of space for gatherings of all kinds – board meetings, seminars, conferences or social events. Versatile and functional, these conference rooms in Saltillo can accommodate a capacity of up to 280 event attendees, while our lounge can also be reserved for small cocktail receptions or groups.
Let us bring our excitement to your event! We strongly believe that planning before acting is the key to success, and our expert, bilingual event planners are here to cover all the details. The result? An event that is unique and stress-free. We want you to stay happy!

Productivity & Flavor Included
You can count on us to deliver because our team is committed to your success.
Beyond the traditional focus on space, dates, and rates – not that we've forgotten about them – we are able to provide the highest quality services by infusing small bits of flavor into your event. In-house catering featuring traditional and non-traditional break items is available for all-day meetings and special events at our meeting rooms in Saltillo, Mexico. Complete an RFP to learn more.
Meeting & event features
336 square meters of space
Free high-speed wireless Internet
Sound equipment
Screen and LCD digital projector
Markers and office supplies
On-site event planners
Group rates for overnight stays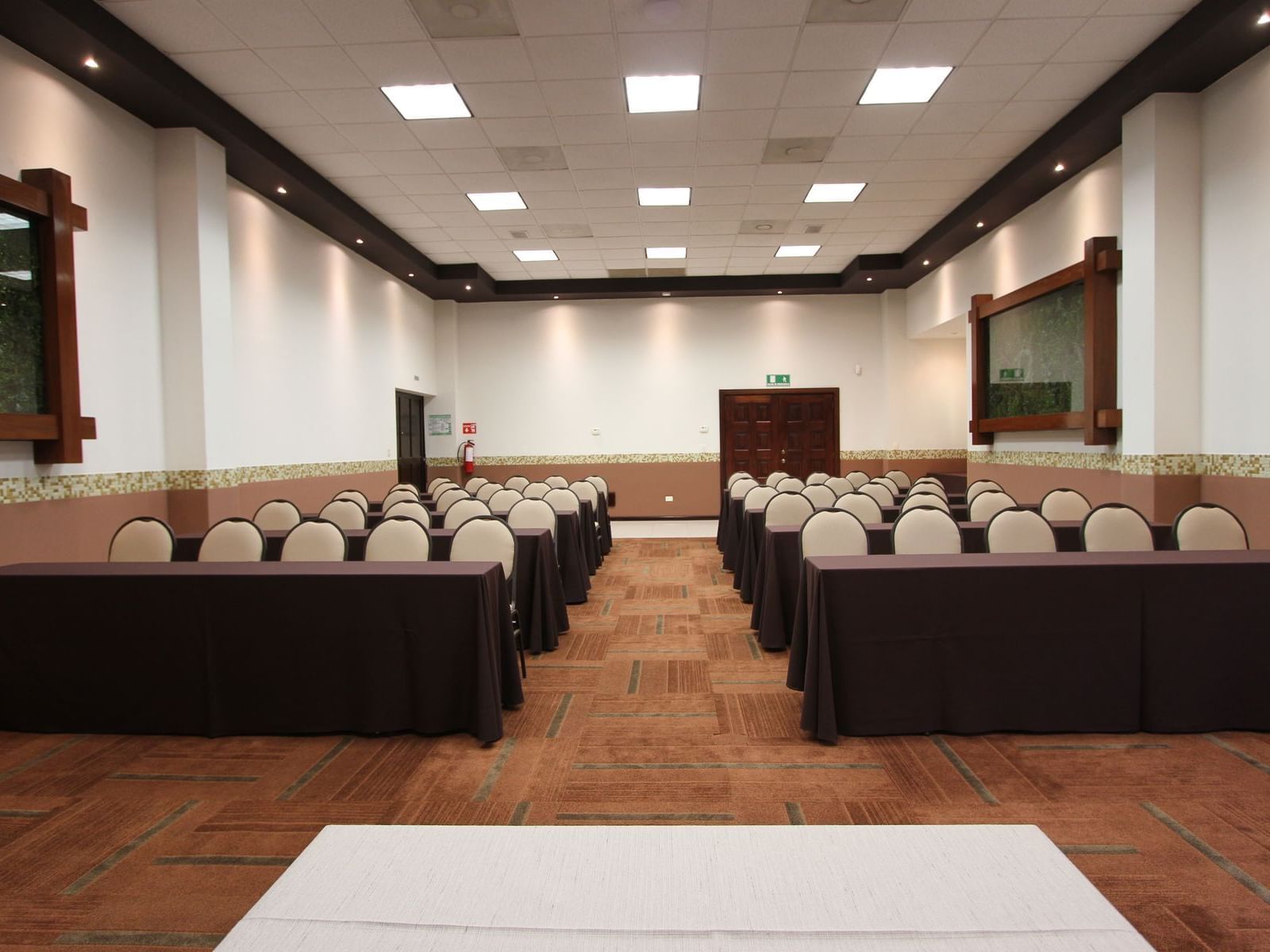 Spacious and fully equipped, our Corporate room has a capacity for up to 250 people comfortably presented in an auditorium-style setup.
Read more
Capacity Chart
Salon Corporativo
Eventos